Have you noticed a problem with your skylight window in Kildare? Is it leaking or have you noticed a draught from your velux window? Maybe the lead flashing has came loose or the window needs replacing. Call Roof Wise for a free estimate in Kildare.
We provide the highest quality work regardless of the size of the job. We use the finest roofing material to ensure you get the best looks, durability and reliability from your skylight windows.
If your skylight is leaking, we will check the edges to see if the seal is still tight. If it is starting to peel away or leak, replacing the sealant is generally the easiest and most affordable option.
WE FIX LEAKING AND DAMAGED VELUX WINDOWS
If that does not work, then the leak might be in the roof around the skylight, and getting both the sealant, tiles and lead flashing around the skylight replaced will most likely work.
If the skylight is not properly sealed to the roof, it can lead to moisture / water ingress to your home. The right fasteners should be used and sealing properly applied.
Skylights are a great addition to your home, adding light and fresh air. They should be taken care of and maintained—and if you notice a leak, you need to get your skylight repaired in Kildare.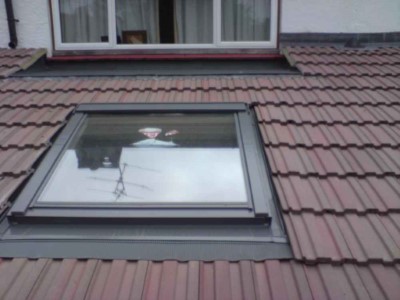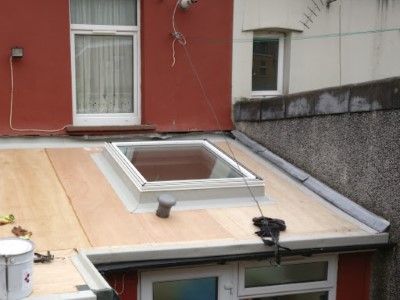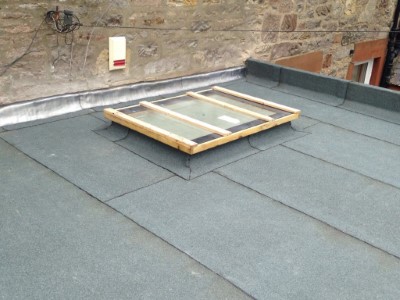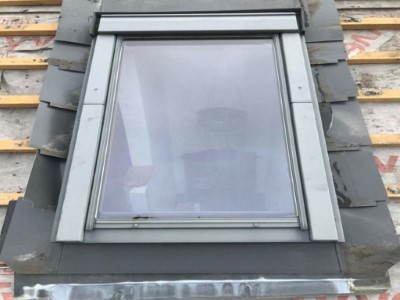 WHY CHOOSE US FOR SKYLIGHTS AND VELUX REPAIRS IN KILDARE?
Over 30 years experience replacing and repairing attic windows, velux windows and skylights in Kildare. All work fully guaranteed and we are highly recommended throughout County Kildare.
Our skylight services for Kildare include:
Skylight Repairs
Lead Flashing Replacements
Caulking The Seals
Replacement Service
Leak Detection
Draught Inspection

Our team works hard and professionally to ensure 100% customer satisfaction on all our projects including building skylights, velux windows and any leaks / repairs on them. We use only quality products to ensure each of our repaired roofs or new roofs are done to the same high standard.
We provide a fast same day response, so if you live near the County Kildare region in Ireland, we can be at your home in less than 1 hour!
Other services from our Kildare roofers include flat roofing and chimney repairs in Kildare. Same day call out and quotation service.
Our skylight and attic window technicians only use quality suppliers for our roofing materials to ensure each and every roofing service is done to the highest of standards to approved specification.
Call today on: 045 247114 for a free no obligation estimate on skylight repairs in Kildare. Unbeatable prices.
BOOK A FREE ESTIMATE TODAY
Get a free quote today from Roof Wise if you live in the County Kildare region of Ireland.