Do you need emergency roofing repairs in Kildare? Call Roof Wise now on 045 247114 to get one of our roofers on site in less than 1 hour. Call our mobile direct on : 087 6013265 if it is out of office hours.
We handle all types of emergency repairs as we understand how important it is to make your roof or guttering safe. If we cannot carry out a repair on the spot, we will do our best to make the area secure and safe before returning to carry out a complete repair.
In Kildare, it is more common than people think for tiles on the roof to become loose, a tree to fall on their roof or flashing / guttering to come loose during storms.
Wind gusts and storms are generally the biggest factor for requiring emergency repairs to your roof. If however the weather is bad and still storming, we will work to make the roof water tight and return to carry out the rest of the roofing repairs once the storm has passed.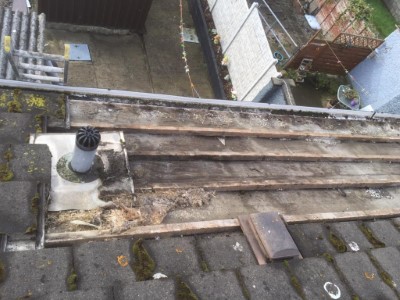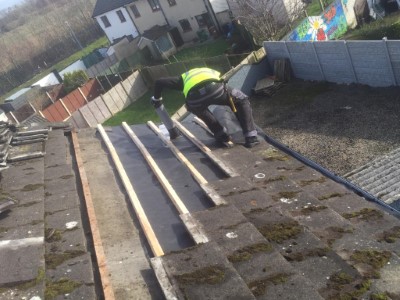 EMERGENCY REPAIRS TO ROOFS IN KILDARE

Over 30 years experience in the repair and maintenance of all types of roof coverings and structures. In most cases, a small repair to the coverings is all that is required to prolong the life of your roof.
We provide a fast same response on all emergency call outs, so if you live near the County Kildare region in Ireland, we can be at your home in less than 1 hour!
Extra effort is always made to see if the roof can be repaired on the spot but sometimes weather or other factors can restrict it. We can make it safe / water tight and return later to carry out a proper repair.
Our Kildare roofers only use quality suppliers for our roofing materials to ensure each and every roofing service is done to the highest of standards to approved specification.
Call our roofers in Kildare today on: 045 247114 for a free no obligation estimate throughout County Kildare.
BOOK A FREE ESTIMATE TODAY
Get a free quote today from Roof Wise if you live in the County Kildare region of Ireland.