Are you looking for roofing prices on getting your old roof replaced in Dublin? Is it a garage roof, shed roof, the roof on your house or a roof on an outbuilding?
Here at Roof Wise, we provide the best prices in Dublin on replacing or re-tiling roofs with options on felt roofing, fibreglass roofs, slate roofs and more.
Felt Roofers, Fibreglass and Rubber Roofing Choices

Our felt roofers and flat roofing team provide ensure a top quality new roof whilst keeping your roofing costs low!
On flat roofs, sheds and garages, we can repair and install new fibreglass roofs, rubber roofing and felt roofing. The most affordable option on replacing your flat roof would be felt roofing which can be carried out in less than 1 day!
For a simple lean-to, a garden shed or veranda, corrugated roofing such as plastic sheeting makes a great option and a low cost choice especially if you want to let in some light.
The most durable option for any garage or flat roof extension is rubber roofing. Unbeatable durability with a lifespan of a minimum of 25 years!
Once your new roof is resurfaced or replaced, we will reattach your old soffits, fascia and guttering. To complete a transformation, we also install new gutters, soffits and fascia in Dublin.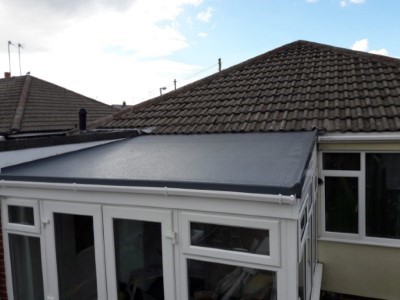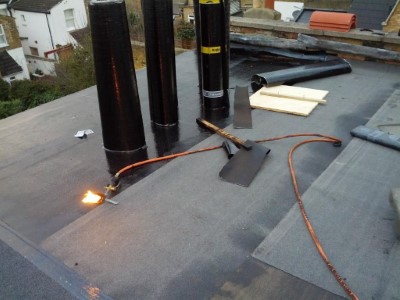 Why Choose Our Felt Roofers and Flat Roofers For Laying a New Roof in Dublin?
All our new roof installations are covered by a 20 year guarantee, we work with a wide range of roofing materials, local to your area and fully insured.
Our services for replacing roofs in Dublin include:

Flat roofs
Felt roofing
Fibreglass
Roof Tiling
Lift and Relay Roofs
Roof extensions
Garage roofing
Shed roofs

BOOK A FREE ESTIMATE TODAY
Get a free quote today from Roof Wise if you live in the County Dublin region of Ireland.