Do you need some work done on your flat roof in Leixlip? Call the experts at Roof Wise Kildare for a free no obligation estimate. We can repair and install new roofs with fibreglass, felt ply, rubber and corrugated roofing in Leixlip.
From shed roofs, garages, outbuildings and flat roof extensions, our roofing contractors in Kildare gets it done for you at an unbeatable price. Full public liability and guarantee backed work.
The most common type of flat roof is covered with felt which is applied on sheds, garages and small extensions. Other choices available for flat roofs includes uPVC corrugated roofs, rubber membrane roofs and fibre glass roofing in Leixlip.
We use only quality manufacturers such as Iko, Soprema and Laydex waterproofing for laying down felt on flat roofs. This includes overlay systems that can be installed over existing roof coverings (subject to condition of roof), giving a good extension to a life of your roof's covering for a smaller cost and less disruption.
We provide other services outside of flat roofing which includes roofing repairs in Kildare and repairing gutters in Kildare.
Small problems can often lead to bigger ones if not caught in time, so by frequently inspecting your felt roofing condition you can stay ahead of any potential problems.
We provide a fast same day response, so if you live anywhere around Leixlip, we can be at your home in less than 1 hour!
Extra effort is always made to see if we can carry out a repair to your flat roof whenever it is possible, only recommending a replacement roof when it is absolutely needed.
From fibreglass roofing in Leixlip to felt roofing and rubber roofing, our roofers have over 30 years experience.
Our flat roofers in Leixlip only use quality suppliers for our roofing materials to ensure each and every roofing service is done to the highest of standards to approved specification.
To get a free estimate on flat roofing in Leixlip, call Roof Wise Kildare on: 045 247114 for a no obligation estimate.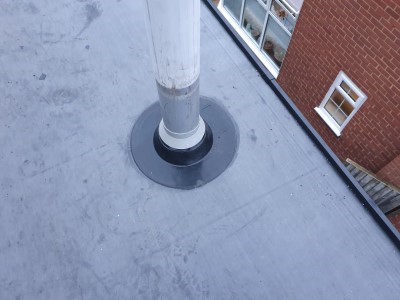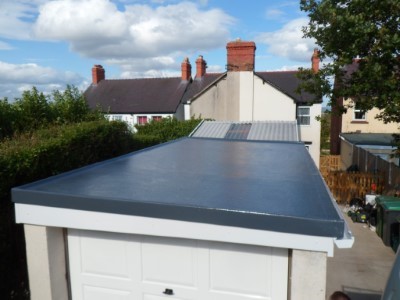 Book A Free Estimate
Get A Free No Obligation Quote in Leixlip
ROOF WISE KILDARE
Straffan Road, Maynooth, Co. Kildare
KILDARE OFFICE: 045 247114
CALL DIRECT: 087 6013265
When You Need A Roofing Or Guttering Specialist Near You, We Are The Number One Option.
We work on pitch roofs and flat roofs to gutters and fascia, No job too large or too small in Leixlip.
Family Run Business
Competitive Pricing
Free Same Day Quotes
Emergency Call Outs
Extensive Experience
Quality Workmanship
Mastercraftsmen Approved
Insured
Local Roofer