Have you problems with your guttering in Dublin? Have you noticed a leak in your gutters or think you might need gutter repairs in Dublin? Call Roof Wise for a free no obligation estimate.
Roof Wise can assess your guttering leak or problem, provide you with a breakdown of the guttering work, what is involved and how long it will take. We will start it once you are happy to proceed.
From guttering leaks to loose downpipes, damp behind the guttering to blocked gutters, we handle it all. No guttering job too large or too small for our specialists.
When the gutters at your home are no longer doing there job as a result of damage or condition, it could lead to structural damage to your roof and other expensive problems.
Call Rob and his guttering contractors today at Roof Wise to avail of their low priced gutter services. We service all of the areas around County Dublin and can be on site within 1 hour!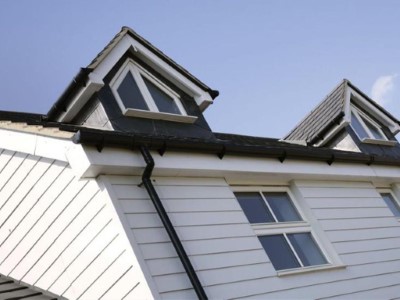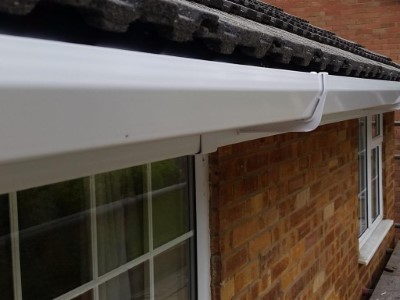 WHY CHOOSE US FOR GUTTERING REPAIRS IN DUBLIN?
All our guttering work is fully guaranteed, over 30 years experience and we work it all types of gutters. From seamless gutters, aluminium gutters, cast iron and uPVC guttering.
On gutter replacements, we always recommend uPVC guttering as it presents the best value in the long term for customers. This is down to the durability, lack of maintenance required and the wide colour choices that are available.

Gutter Repair Specialists
On completion of works, all of your guttering will be draining correctly, will be leak free and covered by our 12 year guarantee against any further leaks, blockages or overflows.
For regular maintenance, we provide a gutter cleaning service which includes cleaning out your gutters and downpipes, unblocking the gutters, re-balancing them and more.
From minor jobs such as loose brackets and slipped downpipes to re-balancing the gutters or replacing them, we got it covered for you.
We provide other options for customers including soffit & fascia repairs in Dublin, which is all undertaken to the same quality.
Our Dublin guttering specialists only use quality suppliers for our guttering and roofing materials to ensure each and every gutter repair or replacement is done to the highest of standards to approved specification.
For gutter repairs in Dublin call our team: 01 254 8329 for a free no obligation estimate. Same day visits.
BOOK A FREE ESTIMATE TODAY
Get a free quote today for gutter repairs in Dublin. Unbeatable service and rates.